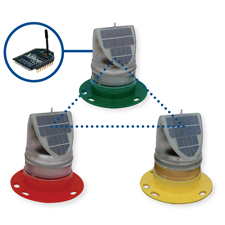 Sealite's innovative RF Synchronisation System is designed to offer a low-cost, short-range, flash synchronisation option for applications including rivers, estuaries, marina entrances, channel marking and aquaculture.

FEATURES
Short-range line-of-sight flash synchronisation via RF
Synchronisation of independently flashing lanterns installed over shorter distances to clearly mark channels & entrances
Operational range of 1.4km between 2 lights
Easy to use - simply set lanterns to the same flash pattern & they will automatically come into synchronisation
Internal RF module with no external components required, maintaining IP68 waterproof rating of lantern
Clear identification of AtoNs against confusing background lighting achieved when lights flash in unison
Inbuilt allowing for easy installation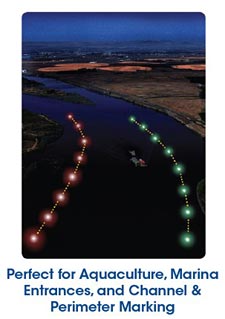 Synchronisation is recommended for lanterns operating with up to 20% duty cycles and in regions where typical solar irradiation averages 1.5kWk per day. Flash characters exceeding this may require lantern intensity adjustment.
Synchronisation is achieved via short-range RF communication between lanterns, and relies on line-of-sight operation.